Joined

Dec 4, 2020
Messages

8
Reaction score

9
Location
I was just wondering what modifications other members have done to there Pit Boss Austin XL. I have had the grill since they first came out and was ok with it's overall performance but it could be a lot better. I understand that these grills are at the low end/affordable range of pellet grills. The most frustrating issues with the grill are the drastic temperature swings (15 deg. +/-) and that hot spot right above the burn pot. Not to mention there heat distribution across the grill is also horrible at best. The top rack I have never used because it just seems to be always in the way. Other than that I actually like the grill. So I think it's time to tear this thing apart and do some much needed upgrades.
1st Upgrade: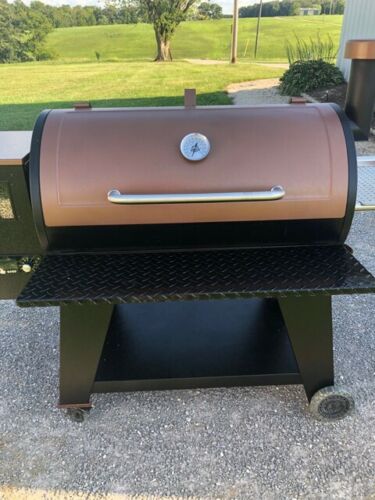 Find many great new & used options and get the best deals for PBR Products Folding Shelf for Pit Boss Austin XL 1000 Pellet Grill Shelf at the best online prices at eBay! Free shipping for many products!
This is a very nice front shelf upgrade that is easy to install and is a wonderful product. Shipping was very fast and the product came with all items to attach to the grill. I give it a solid 5 stars.
2nd Upgrade: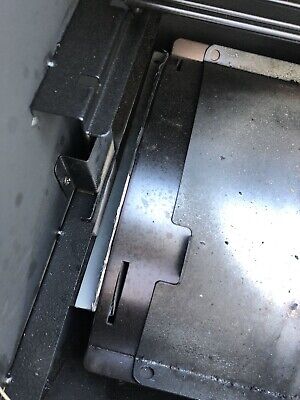 Pit Boss Austin XL /1100 air gap deflector plate. This plate does not require any drilling or modifications of your smoker and will not void your warranty. Bad temperature swings ?. This will fix it on your PitBoss Austin XL or 1100.
I don't have a picture of mine so I used there image. This was extremely easy to install and reduced temperature fluctuations.
3rd Upgrade:
Replacement Wi-Fi Controller for Camp Chef Woodwind WIFI 20 Pellet Grills.
pellet-stove-parts-4less.com
I wanted to upgrade the controller in the grill to something better with more accurate temperature control and have a better temperature selection. At first I was trying to get a Rec Teq controller but ran into issues. They wouldn't sell me one unless I had a serial number and prof of purchase. So I went on a search and found a Camp Chef Woodwind WIFI Bluetooth controller that had a 3 inch color display and could monitor 4 meat probes. Did some research and found that this controller would work on the Pit Boss with a few modifications to the mounting location and installing a new RTD. The RTD is longer so I had to drill a hole in the upper shelf mount. I might just remove it because I have never used that shelf. It just always seems to be in the way. The new adapter plate is 1/16" anodized aluminum plate that is attached with 8/32 stainless steel cap screws.
Last edited: